About Natural Foods Market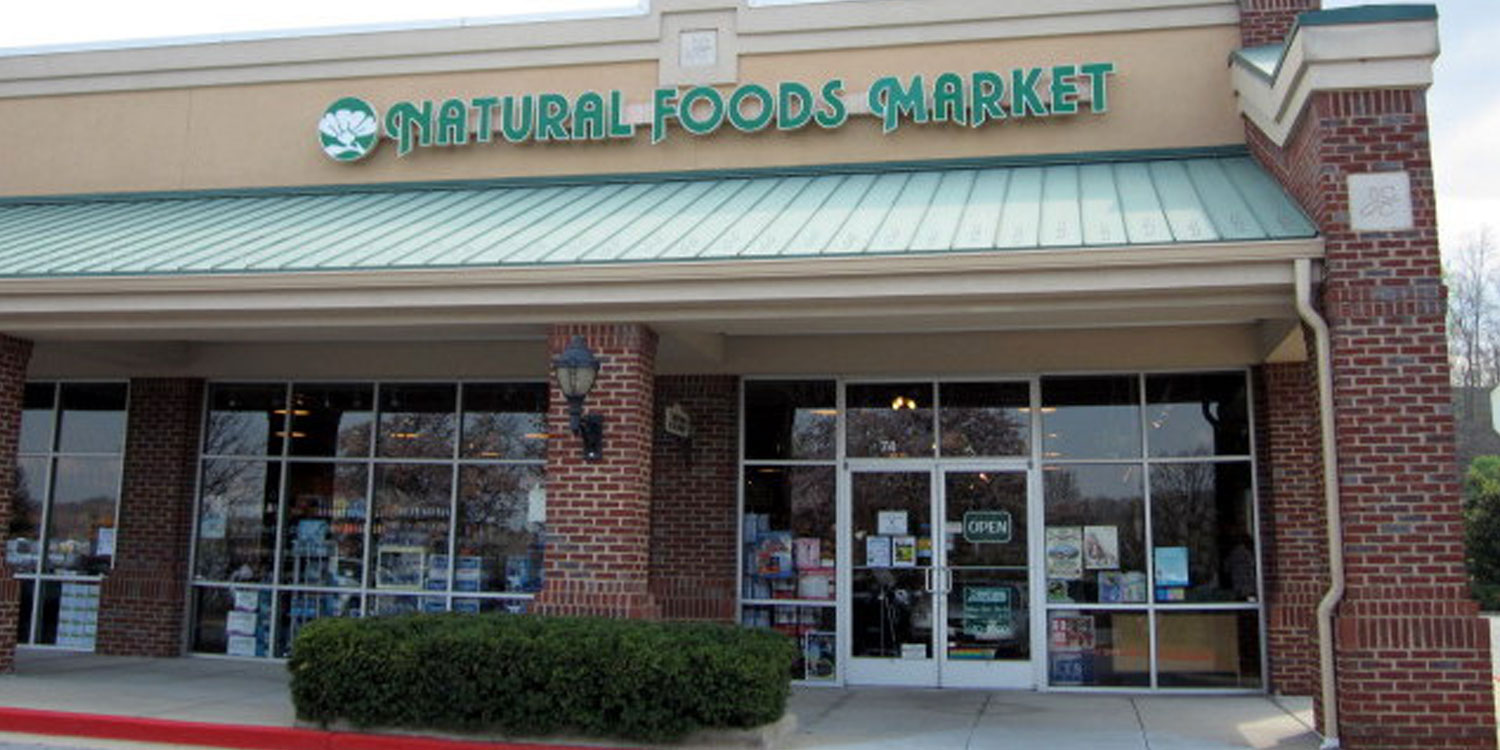 Natural Foods Market is located in Johnson City, Tennessee. We have been locally owned for over 30 years. We serve those of you in our local area and across the country.
Our customers are in search of quality products, selection of wholesome, nutritious foods and safe, effective dietary supplements.We have a variety of gluten free foods, weight loss solutions and locally produced products.
Your satisfaction is always guaranteed. Our well-informed advisors provide you personalized service to assist in finding solutions to best suit your needs. Natural Foods Market Supplies:

- Gluten free foods
- Organic foods
- Supplements
- Body care products
- Vitamins
- Other health products
You can reach us at 423-610-1000 or 800-542-5061. We accept Visa, Mastercard, American Express, Discover, Debit cards, EBT cards and personal local checks.
Meet Our Team
Patsy Meridith
Originally from the prairies of TX, I moved here in June 1981 to open Natural Foods Market in Johnson City. I am a CNC and truly enjoy advising others how to enjoy healthier lifestyles. I also have an instrument-rated commercial pilot's license.
John Hart
A life-long native of Tennessee, I live on my family's farm in Piney Flats with my wife, Patsy, where I build trails. I build wooden canoes and kayaks, ride motorcycles and fly as an instrument-rated private pilot. Patsy and I own and operate Natural Foods Market.
Amy Morgan
I'm from Greenville, TN, and my interests include cooking, music, reading about health, and self-improvement. My husband John and I married in 2005. As a Health Advisor/Supplements Buyer since 1997, I think the key to success is keeping a good sense of humor.
Tony Bennett
I love the topics of spirituality and philosophy. I enjoy learning about advanced technologies and keep various kinds of arachnids. It is truly a pleasure to be a Health Advisor and Buyer on the Supplements Team at Natural Foods Market since I began in June of 1999.
April Campbell
I was raised in White Pine, TN. I love taking care of my daughter, reading, and live music. Having been a member of the NFM family since Feb, 2002, I'm presently the Head Grocery Buyer.
Charlie Pritchett
My interests include living eco-friendly, eating organic vegan food, organizing, and making my own natural hand-crafted household cleaners. I'm currently on the Supplements Team, where I began working in April, 2012.
Judy Foster
I'm a passionate community member and healthcare advocate. My passion is making others smile. I maintain a positive attitude through water aerobics, yoga and gardening. I joined the Natural Foods Market team as a Health Advisor in May.
Greg Morris
A native of Tennessee, I've previously worked as a Quality Control Auditor. My interests include music, sports and my faith. Finding balance in life is the best way to reach our potential. Working here with the Natural Foods Market family is a blessing.
Kathy McInturff
I'm a Johnson City native. Before joining the Natural Foods Market team in June 2015, I operated my own pet supplies business. Having worked in retail my entire life, I enjoy interacting with people. My passions include spending time with family and friends and working with animals to improve their lives.
Seth Gilmore
Originally from the Tri-cities region, I've enjoyed my adventures in completing a thru-hike of the Appalachian Trail, as well as travelling extensively in India and China. As an outdoor enthusiast, I love hiking, camping and learning all about nature. Since coming on board in May of 2016, I've found a wealth of knowledge and kindness at Natural Foods Market.
In Memory of Carol Chastain
Carol was a vibrant, full-of-life, inviting, and caring soul. She had a passion for faith, family, and friends. Carol was a follower of Christ. She loved the Lord and His word, and lived out the Christian life to its fullest. Christ was her focus, which was clear in all she said and did. The Cross defined and explained her life. She was more concerned with Him and His ways than anything else. As a result, Christ and His love permeated in and through her to everyone she knew. She had a special affinity for Israel and the Jewish people. She made several trips to Israel over the years and enjoyed the land and the people.
Carol also had a passion for healthy living. She was raised on a farm where she and her family grew and raised everything they ate. She was an amazing chef, and an avid gardener. She appreciated nature and loved to walk and hike.
Carol was a loving wife, wonderful mother, and a mentor and friend to many. She was an RN and received her Nursing degree from The University of Southern Mississippi. Carol taught numerous women's bible studies and volunteered in several capacities over the years. She was an active member of Grace Fellowship Church for the past 15 years. She also worked part-time at the Natural Foods Market.
Carol was truly amazing. She was a reflection of Christ's love. She had a servant's heart and was a wonderful blessing to all who knew her. Her life was a reflection of the fruits of the spirit – love, joy, peace, patience, kindness, gentleness, goodness and self-control.
Carol was born in Reedsville, PA. She was the daughter of the late Newton and Mary Yoder of Lancaster, PA. Carol and David were married in Gulfport, MS. They lived in Mississippi, Arkansas, Colorado, Texas, and Germany, but have resided in Johnson City for the past 15 years. Those left to cherish her memory are her husband of 36 years, David Otto Chastain; one daughter, Emily Gail Chastain and husband Paul; one son, Jefferson David Chastain and wife Evan; three sisters (the late Patricia Yoder, Mary Knepper, Linda Webster), three brothers (Bob Yoder, Harold Yoder, Jerry Yoder) and their families and numerous friends.
Carol was humbled by all of the love and support she received during her illness. The family would like to thank Dr. Devapiran Jaishanker, Mountain States Hospice, her neighborhood, and the many supportive family and friends for all their care and kindness.